09 Aug

Baking a Successful Business from the Beginning

Follow these marketing tips recipe and you will have a scrumptious revenue result!
Our new obsession is to watch The Great British Baking Show #TGBBS. For those who haven't watch it, we highly recommend it – but beware! It can be highly addictive even if you are not into baking. There is just something special about British people crying over their sponge being ''too dry'' that keeps you from changing the channel.
One of the challenges in the show is ''The Technical Challenge''. In this challenge, the participants get very little information on a given recipe and they are expected to bake to perfection, even though they don't have the details like baking time, temperature and sometimes even the ingredients. When we watch this part of the show, we often think of entrepreneurs and marketing and how similar it is to bake a cake without the full recipe, hoping to get a perfect result.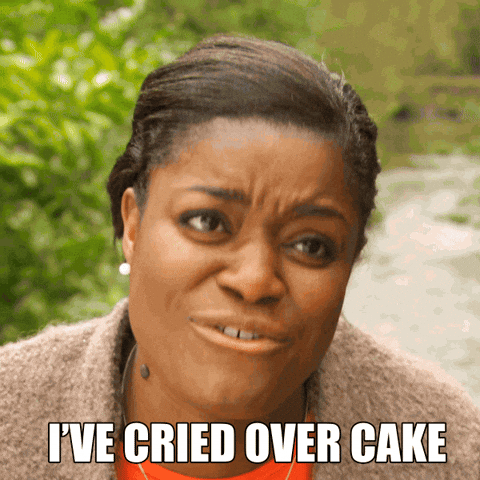 Often, small businesses have a glimpse of the sort of things they should be doing to improve their revenue. However, just like in #TGBBS, they often don't have the full recipe, it is a matter of instinct. Sure, there are certain points where everybody agrees about what should be done but nobody has the exact recipe.
Having a marketing budget and investing fully in your marketing efforts from the very beginning is crucial in the baking of its success. You see, there is a huge misconception that tells business owners that marketing is an expense, when in reality, it's an investment. Here are some reasons why every entrepreneur should invest in their marketing from the very beginning.
IF YOU PLAN YOUR RECIPE, YOU GET A WELL BAKED BUSINESS
Sometimes, in the kitchen and business, circumstances are different from the textbook. Your oven might be newer, hence it bakes faster, or your target market might be younger, therefore not too keen on using the yellow pages. It is important to look at your environment and plan your strategy according to it from the very beginning. Strategizing from the get-go will cost you time and money in some cases, but if you do it correctly, you can surely expect a very well-baked business.
NOBODY LIKES A TASTELESS CAKE
If you expect limited investment in your marketing strategy, and you're hoping the world will either know or love your business out of nowhere, that is just being a tasteless cake. Good marketing campaigns planned with time and implemented since the business inception tend to generate higher revenue and a more effective customer-business relationship.
LEARN WHAT WORKS AND WHAT DOESN'T FOR YOUR MARKETING STRATEGY
The sooner you start applying marketing efforts into your business, the sooner you will find out which ones are effective and which ones aren't. Knowing the right ingredients and playing with your marketing recipe at an early stage will help you to figure out the correct combination. This will save you from spending unnecessary money or time in the future. It will also help you to create a more efficient budget (Check out Marketing Budget 101) and will guarantee your brand gets the best possible visibility. Start early to achieve that scrumptious result.
Manuel Leon is the Creative Director and one of the founding partners of Design106. With a background in graphic design and advertising, Manuel brings passion and an eye for detail to every project he works on.